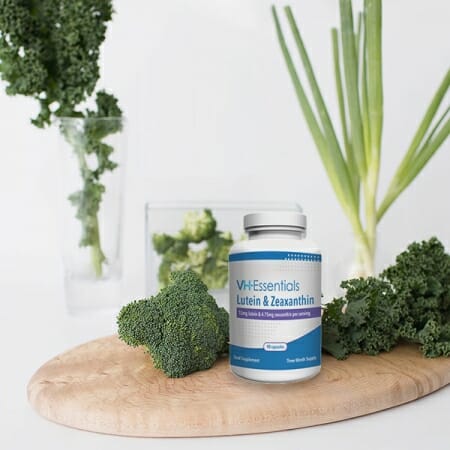 VH ESSENTIALS
supplements
help support a range of general health conditions including eye, bone, joint & heart health as well as boosting the immune system.
In order to ensure and maintain the maximum level of purity and potency, VH Essentials are formulated with the highest quality ingredients.
The VH Essentials product range
The range consists of a number of products which contain various vitamins, minerals and other nutrients including:
Omega 3 fish oilDHA contributes to maintenance of normal brain function & normal vision. DHA and EPA contribute to the normal function of the heart and the maintenance of normal blood pressure
Calcium and Vitamin Dwhich contribute to the maintenance of normal bones and muscle function
Glucosamine, Chondroitin & MSM
Are there any side effects?
Generally, VH Essentials products are well received with very few side effects.
Can VH Essentials be taken with other medicines and vitamins?
Whilst generally well received, if you take a lot of medication it is always worth discussing with your doctor before starting any vitamin supplement.
No other supplements containing the same vitamins should be taken in conjunction with VH Essentials products.
Are VH Essentials suitable for vegetarians/vegans?
VH Essentials all use gelatin (bovine) capsules so are not suitable for vegetarians/vegans.
Where to buy VH Essentials
VH Essentials is a range we are selling exclusively ourselves.
Therefore, it is only available to buy directly from our online store.
Viteyes consumer leaflet – 1.6Mb
Butterflies Healthcare brochure – 6Mb