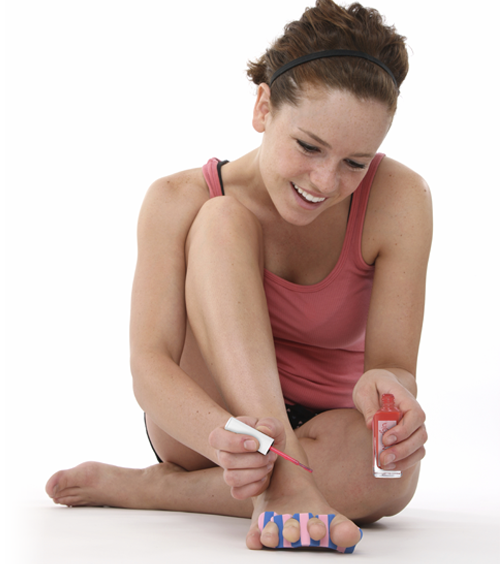 NATorigin
natural & organic cosmetics & skincare that mean you can look good and feel great naturally.
Too few consumers know that the natural/organic label has been created to respect and preserve the environment, not to protect our skin/eyes. NATorigin is the first natural range formulated to comply with both the environment and even the most sensitive skin and eyes.
Competitively priced, hypoallergenic make-up (cosmetics) and skin care has never looked or felt so good. Designed to be as gentle as possible through a special production process while sourcing ingredients from natural and where possible, organic sources.
HYPOALLERGENIC COSMETICS AND SKINCARE
Skin and eye sensitivity is extremely frequent these days; red eyes, weeping eyes, tingling sensation, itching, redness, dry skin etc. However, women talk indifferently about 'having sensitive eyes or skin' or 'being allergic'.
ALLERGY:
is a definitive reaction from the organism to a given substance:
for example a skin reaction is possible due to chrome oxide.
INTOLERANCE:
is a local, short-term reaction to a substance in a given context:
high and warm temperature, skin acidity, aggressive products.

Allergies represent only 10% of ocular or skin reactions, 90% are due to intolerances.
This problem affects more than half of all women, has no direct relation to any substance identifiable by patch testing, is often linked to a natural predisposition (skin type, sensitive or watery eyes, age, heredity) or to conditions of modern life (stress, pollution, aggressive products, hard water, dieting, unhealthy eating habits, air-conditioning, smoking).
NATorigin is a clear first choice for people with sensitive skin or eyes and contact lens wearers.
The NATorigin product range
Hypoallergenic, natural & organic cosmetics & skincare so you can look good and feel great naturally. The NATorigin range includes 15 different lines, a selection of which are featured in the images.
BIO-INERTIA
The key is careful selection of ingredients and the bio-inertia of the formulations:
Ultramicronisation of all the solid particles down to less than 15µm (60% <5µm) because the cells of the cornea measure 8-18µm

Use of non-ionic surface-active agents and natural pigments which are insoluble in water

Maintenance of the ocular pH (7.2-7.3) or of the cutaneous pH (5.5)

Maintenance of isotonicity for the aqueous products or containing water (300 mOsm)

To use as many ingredients of natural and organic origin as possible that still respect the principles of bio-inertia
NATorigin point of sale material
To assist selling NATorigin products through high street businesses we can supply a range of point of sale material. This includes some eye catching displays which showcase some or all of the products.
We supply some of the most exciting healthcare products in the UK.
Would you like to be a UK stockist?
Multi award-winning makeup and skincare
Across the range, NATorigin products have won in most of the leading natural health and beauty industry awards. This includes ones judged by panels of experts, public votes and consumer testing.
What's NOT in NATorigin
The natural and organic ingredients combine the riches of the oceans with the biodiversity of the arctic region.
The NATorigin range is designed to be as free-from chemical or irritating ingredients as possible and this is why we are so keen to be involved with the Free-from Skincare Awards.
In 2011, building on the huge success of their elder sibling, the Free-From Food Awards, Skins Matter launched the Free-From Skin Care Awards in association with The Green Beauty Bible and the Allergy and Free-From Show. Since these inaugural awards, we have been proud sponsors spreading the word about all free-from cosmetics and skincare.
Along with the careful selection of active ingredients and ultra-micronisation of particles, this is why the products are so suitable for people with sensitive eyes and skin. As a guide, listed below are some of the ingredients we have been asked about and are 'free-from':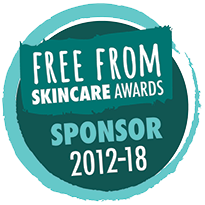 Methylchloroisothiazolinone
PEG (polyethylene glycol)

Petrochemicals (except mineral oil)

SLES (sodium laureth sulphate)

SLS (sodium lauryl sulphate)
But as important as what's not in NATorigin is what's in the products. Listed below are some of the key ingredients which draw from nature their moisturising and healing properties.
Red Seaweed, Asparagopsis Armata
The ocean is abundant with sources of natural ingredients for the well-being of the skin. This is why Contapharm Laboratories have selected a cellular extract of red seaweed for its high concentration of biologically active silicium, with multiple cell-stimulating, hydrating, softening and purifying properties. This extract develops and improves skin elasticity, radiance and softness.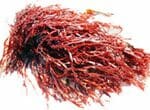 Arctic Raspberry, Rubus Idaeus (from organic farming)
Nature in the arctic region is particularly interesting for the vegetation that has adapted to its environment. The climate of this zone, with its long, harsh winters and summer periods with round-the-clock daylight, gives unique characteristics to its vegetation. Rich in active ingredients which produce many sought-after effects. The oily extracts of organic arctic raspberry seeds has been selected for its skin protective properties which are:
anti-free radical
anti-inflammatory due to its natural vitamin E content
nourishing and hydrating as a result of a high concentration in natural essential fatty acids (omega 3, 6 & 9)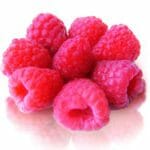 Argan Nuts From The Tree Of Life, Argania Spinosa (from organic farming)
Known by the Moroccan Berber community as the "Tree of Life", the Argan Tree has supported the people of these arid regions for centuries. The leaves and fruit are used as food for animals. Oil can be extracted from the nuts and this is used as a food for humans and Berber women have used Argan oil for centuries to protect and nourish their skin. Now Argan products are gaining popularity as a "miracle ingredient" in the Western beauty products thanks to:
healing & anti-aging due to extremely high levels of Vitamin E and essential fatty acids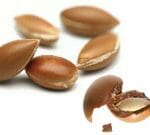 Jojoba, Simmondsia Chinensis (from organic farming) & Almond Oil, Rosmarinus Officinalis (from organic farming)
Jojoba seed oil and sweet almond oil are emollient or moisturising oils that enhance the lipid (fatty) layer of healthy skin. Jojoba oil is produced from the seed of the jojoba (Simmonsia chinesis) plant.
Almonds are a rich source of oil, sweet almond oil is obtained from the dried kernel of sweet almonds. The oil is good for application to the skin as an emollient, and has been traditionally used by massage therapists to lubricate the skin during a massage session.
These prevent the skin from drying out and improve its hydration and overall appearance. A reduced lipid layer leads to dry feeling, taut skin and can contribute to the visibility of fine lines. By supporting the layers under the skin, these oils enable the skin to fight bacterial infection, repair damaged cells and regenerate new ones. As there is no dryness, environmental aggravation or irritation, these processes can continue unhindered.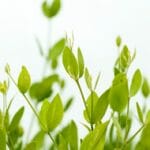 Shea Butter, Butyrospermum Parkii (from organic farming)
Shea butter works in the same way as jojoba and almond oils. This plant lipid is extracted from the nut of the African shea or karite tree (Vitellaria paradoxa). Shea butter is edible and is used in food preparation in Africa and is used as an emollient in beauty products and cosmetics.
Shea butter is a rich source of antioxidants, including epicatechin gallate, gallocatechin, epigallocatechin, gallocatechin gallate, and epigallocatechin gallate-as well as quercetin. (Source: Journal of Agricultural and Food Chemistry, October 2003, pages 6268-6273). Shea butter melts at body temperature and absorbs rapidly into the skin without leaving a greasy feeling.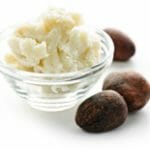 Beeswax, Cera Alba
Beeswax is a natural wax produced in the bee hive of honey bees. It is made naturally by the worker bees to build the walls of their honeycomb. It is a thickening agent that has some emollient properties. It smoothes lashes, is soft around the eyes and enhances the moisturising effect of creams and lotions.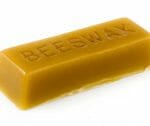 Rosemary, Rosmarinus Officinalis (from organic farming)
Rosemary is an aromatic evergreen shrub. Its extract has anti-oxidant properties, beneficial for skin by reducing the signs of ageing. Some aromatic oils can be sensitising to skin but irritation is avoided in the NATorigin formulations.
Extract that can have antioxidant benefit for skin (Source: Journal of Agricultural Food Chemistry, October 1999, pages 3954-3962), but its aromatic components can cause irritation or sensitizing or toxic reactions on skin (Source: Chemical Research in Toxicology, November 2001, pages 1546-1551).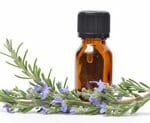 Janey Lee Grace has made it her life's passion to source, seek, test and recommend the best natural, eco and organic, products and services in the market place. She is an influential broadcaster heard by millions of listeners to BBC Radio 2 and journalist for four current mainstream magazines recommending natural products. She has been voted in the top ten most influential people in the 2011 Natural Beauty Yearbook.
Having tried and tested the NATorigin range, Janey is keen to work with the NATorigin brand. Janey says:
"I'm loving the 'Lychee' lipstick with orchid extract, feels really silky, my favourite eye make up remover too. You can feel assured this range is hypoallergenic." How is NATorigin different from other organic/natural cosmetics?
Like all natural and organic products, NATorigin respects the environment. However the formulation and preparation of NATorigin products goes much further in order to meet the standards of Allergy Specialists and Dermatologists.
The key is the bio-inertia of formations and free-from approach.
Why don't all NATorigin products contain 100% natural ingredients?
Some essential ingredients do not have a suitable natural alternative (e.g. sodium hydroxide as a pH adjuster). We use a chemical buffer (phosphate) because natural buffers (citric acid/sodium citrate) are less well tolerated by sensitive skin and eyes. It is sometimes better to use a very small amount of an effective chemical product than a lot of an ineffective natural one.
Certain natural ingredients (preservatives, essential oils, pigments, etc) often used in organic/natural products are not used in the NATorigin range at the request of Allergy Specialists or Dermatologists in order to reduce the risk of reaction. Some preservatives authorized by natural and organic standards are synthetics but we believe are unsuitable (e.g. benzoic acid).
Bear in mind that 'natural' does not necessary mean 'good'.
Do NATorigin products contain PARABENS?
Do NATorigin products contain SLS (sodium lauryl sulphate)/SLES (sodium laureth sulphate)?
Do NATorigin products contain PERFUME/FRAGRANCE?
Some NATorigin products do contain perfume.
The compositions/ingredients used do not contain any of the declarable allergens according to the 7th amendment to the European Cosmetics Directive of 2003.
Do NATorigin products contain SYNTHETIC PERFUME/FRAGRANCE?
Of the products which contain a fragrance, only the Hand and Nail Cream and the Eye make-up removers contain any synthetic fragrance.
Do NATorigin products contain TALC?
Only the Pencil Eye Liners, Compact Face Powders, Loose Face Powders and Blushers contain talc. The talc we use DOES NOT use the nano-sized particles which people have concerns about penetrating the skin. In fact such nanoparticles are forbidden by Ecocert.
Do NATorigin products contain NICKEL and/or IRON OXIDES?
The entire NATorigin range can be considered nickel free.
Some products (mascaras, liners) do contain iron oxides which can contain nickel as a contaminant. We use as pure a form of iron oxide as possible (nickel content less than 1ppm) and also the minimum amount necessary. Therefore, even if someone has a nickel allergy, they are unlikely to have a reaction due to this.
Is NATorigin packaging NICKEL-FREE?
Do NATorigin products contain PERUVIAN BALM, LANOLIN, CHROME or PHENOXYETHANOL?
Do NATorigin products contain PHTHALATES, MINERAL OILS, FORMOL OR SILICONE?
Do NATorigin products contain LEAD?
Do NATorigin products contain TITANIUM?
Some NATorigin products DO contain titanium dioxide however, we DO NOT use nano-sized particles of titanium or any other ingredients because they are suspected of penetrating into the skin.
The titanium dioxide we use is ultra-micronised or finely milled into particles with non-aggressive geometry (smooth not jagged edges) that are less likely to cause a reaction.
Are NATorigin products tested on animals?
Are NATorigin products suitable for vegetarians/vegans?
All products are suitable for vegetarians and the majority (those not containing animal by-products like beeswax) are also suitable for vegans.
As such they carry the Vegetarian Societies Vegetarian or Vegan Approved marks: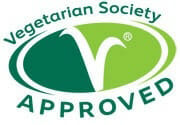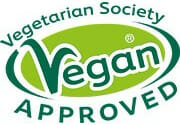 Millions of people have come to rely on these unique marks. No other vegetarian trademark can give consumers such reassurance and inspire such trust.
Being allowed to use the Vegetarian Society Approved logos means that the NATorigin range conforms to the following strict controls:
Free from animal flesh (meat, fowl, fish or shellfish), meat or bone stock, animal or carcass fats, gelatine, aspic or any other ingredients resulting from slaughter
Contain only free range eggs (if eggs are used)
Free from Genetically modified organisms (GMOs)
Cruelty free & no animal testing
No cross contamination during the production process
The Vegetarian Society Seedling Symbol trademark is now proudly displayed on a diverse range of over 5000 product lines available in the UK and abroad. It is even used by the National Health Service as part of their hospital food initiative.The Society continues to work in mutually beneficial partnerships with the food industry and is always happy to consult on products or ingredients, to extend the range of food suitable for vegetarians. Vegetarian Society approval continues to go from strength to strength. It is far more popular and widespread than ever, which can only be good news for vegetarians and food manufacturers alike.
Is all NATorigin packaging recyclable?
Yes
All of the boxes and plastics used for NATorigin products can be recycled. The recycling number for the plastics varies depending upon the type used. From 1 for the plastic wrap on the pencil eye liners, to 5 and 6 for the mascara tubes and skincare bottles.
Do NATorigin products contain an SPF?
Ask at your local health or beauty store for NATorigin products by name. If they do not stock the products already, please ask them to contact us on 0345 838 6704 to place an order and become a stockist.
You can also buy directly from various online retailers.
If you are a health or beauty store wishing to stock NATorigin, please contact us on 0345 838 6704.
NATorigin consumer catalogue – 5Mb
Butterflies Healthcare brochure – 6Mb