During a recent meeting with Aqua Sphere's regional director Robert Handy, he said the Aqua Sphere brand was keen to expand it's prescription sales by selling through high street opticians. As many opticians already hold accounts with us for prescription goggles, Viteyes and Eye Care Cosmetics, we were a perfect choice to add the Eagle goggles to our trade list.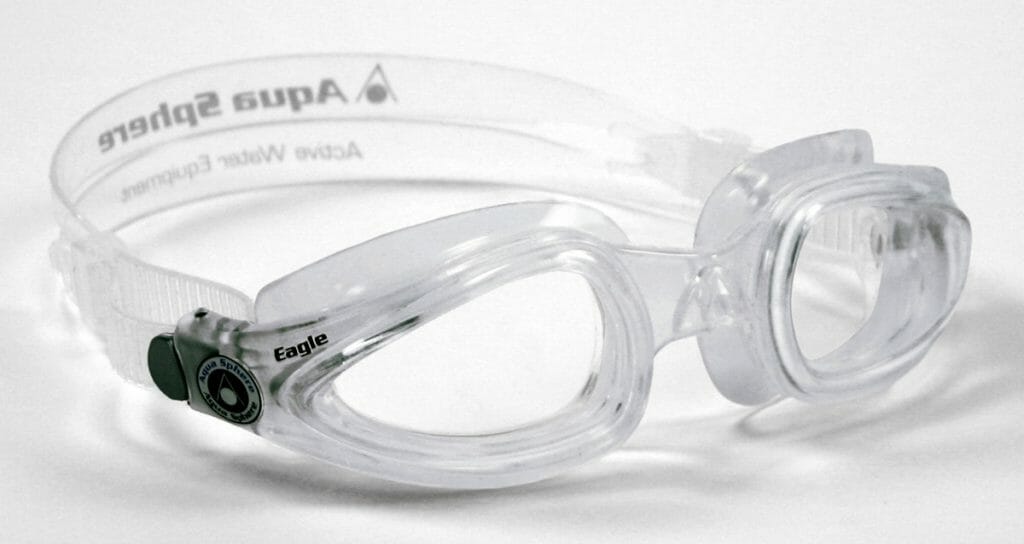 The Eagle goggle is an exceptionally comfortable goggle with a fixed nose bridge that is more like a swim mask. With 180-degree wide-angle vision and Aqua Sphere's signature high-comfort Softeril seal, the Eagle prescription swimming goggle's cutting-edge innovation is sure to make it a favourite with both elite and leisure swimmers and triathletes.  Indeed, the Eagle goggle has been a previous winner of the 'Best Designed Sport Kit' category at the prestigious Sport Industry Awards.
It is available in two colour options – clear trim or blue trim and can fit both adults and older children from around age 10. The lens range is -1.50 to -6.00 in 0.5 dioptre steps and it comes as a parts kit for assembly, so can cater for different powers in each eye.
For more details or to open an account, call us on 0845 838 6704.