Who We Are
We are a supplier of optical goods owned by James Sutton (optician) and Michelle Sutton (pharmacist). As registered healthcare professionals, we believe we are different to our competitors because we abide by our professions' code of conduct and ethics that underpin how we run our business. We always act in the best interests of our customers and we do not make unsubstantiated claims for our goods but remain honest and trustworthy. We supply our goods to opticians, pharmacies, independent health stores, online beauty stores and we also process orders for large optical companies giving us a proven track record.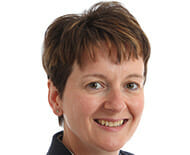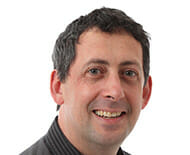 Legal Commitments and Certifications
As directors, we are members of the General Optical Council, The General Pharmaceutical Council and The Royal Pharmaceutical Society and abide by their Codes of Ethics. These professional bodies uphold standards such as being honest and trustworthy, showing respect for others and taking responsibility for working practices.
We are compliant with the Payment Card Industry Data Security Standard (PCI DSS), a set of 12 requirements reviewed annually that show we have secure procedures in place that keep your payment information safe and secure from identity theft if you settle your account by credit card.
We are members of the Primary Authority Better Regulation Delivery Office (BRDO) which allows our local Trading Standards Department to give us assured advice on our product labelling and consumer protection.
We have a Corrective Action Plan in place for dealing with product recalls, risk assessments, adverse reaction monitoring and material data safety sheets (MSDS) where applicable to enable you to order with confidence. 
Contact details and opening hours
Our contact details are:
Butterflies Healthcare Ltd
The Granary
Manor Park
Warkworth
Banbury
OX17 2AG
Email: info@butterflies-healthcare.co.uk
We aim to respond to all queries within 24 hours.
Opening hours 9am-5pm, Monday – Friday (exc. Bank Holidays).
Tel: 0845 838 6704 or
0333* 700 6704
Fax: 0845 838 6714
VAT Registration Number 807 8572 03
Butterflies Healthcare Ltd is a company registered in England and Wales with company number 5475756.
*0333 numbers are charged at national call rates but can be included as part of any inclusive call minutes or discounts unlike 0800, 0845 & 0870 numbers.
What you can expect from us
An efficient, friendly and professional service across our comprehensive product range of high quality optical products. We intend to do this by accurately processing orders and offering a consistent supply to our account holders.
We have a simple procedure for setting up a trade account with us with no minimum order required.
We also offer free postage on certain products.
Delivery           
Same day despatch (for orders placed before 1pm).
If we are out of stock of any items you will be informed.
Payment Terms
Payment is due on the last day of the month following the one in which the invoice is dated. Account statements are sent out monthly by email or post.
COMPLAINTS PROCEDURE
If you have a query or complaint about our products or service, please contact us by phone or email.
0845 838 6704 [Monday – Friday 9am -5pm] we will strive to rectify the issue with immediate effect.
info@butterflies-healthcare.co.uk Emails will be answered within 3 hours [office hours only]
Exchanges will be actioned by return of post once we have received the items back.
Credit will be issued to your account if necessary within 7 working days.
TESTIMONIALS – BUTTERFLIES HEALTHCARE
Our exceptional office team at Butterflies Healthcare Ltd are thrilled to have won Team of the Year at The Banbury Employee of the Year Awards 2013 and were also category sponsors in 2016.
The winning team were presented with their engraved trophy and certificates by Tony Baldry MP along with the award sponsors Paul Angus from Banbury Sound and Claire Kingsbury from Plus One Personnel.
The team were nominated by the business owners James and Michelle Sutton in recognition of an extremely busy year for the company. Total sales increased by 25% on the previous year then a move to larger premises followed in September.
"At Portland Eye Care we have stocked a range of Eye Care Cosmetics supplied by Butterflies Healthcare for a number of years now. Many patients travel great distances to purchase the items as they have witnessed the benefits first hand."
"We like to offer more than basic eye care and by stocking Eye Care Cosmetics we are able to provide a more comprehensive service. The new point of sale material is very eye catching and has helped highlight this within our practices."
SOCIAL MEDIA
Take a look at our Facebook and Twitter pages for our recent news and updates.