At this year's Pure Beauty Awards, our new lash serum for sensitive eyes Infini-Lashes was Highly Commended as Best New Eye Product.
The awards ceremony did not disappoint, held at the luxurious and timeless Savoy Ballroom and our host, Canadian comedienne Katherine Ryan was witty and acerbic as usual. She does a great impression of Cheryl Cole and her stand-up is no holds barred, making us wince at times.
All the winners can be seen here.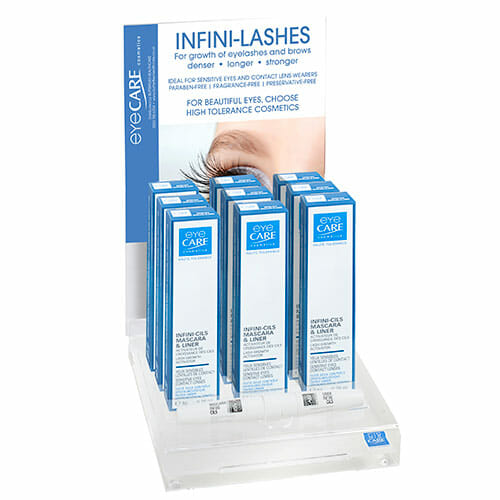 Many women with dry eyes and blepharitis thin or lose their lashes, this serum (RRP £18.00) has been developed with sensitivity and contact lens wearers in mind.
Enriched with unique, innovative and hypo-allergenic ingredients to activate and boost lash growth.
T.D.C. (Tetrasodium Disuccinoyl Cystine) – to stimulate keratin for stronger, longer lashes
Biotinyl – nourishes the lashes and promotes quicker growth
Organic Silicium & Panthenol – both moisturising and strengthening
Infini-lashes has an extra secret too, its dual application. There are two ends to the product:
a fine liner to apply along the lid margin at the root of the lashes
a mascara brush to apply along the length of the lashes
James, our optician and I (Michelle – pharmacist) had a great night celebrating our win.
If you have customers who are concerned about their thinning lashes, call us on 0845 838 6704 or email info@butterflies-healthcare.co.uk to become a stockist.
Thank you to the judges for shortlisting hypoallergenic Infini-Lashes and to everyone who voted.