Last Friday the scene was set for the Cherwell Business Awards 2016 at Begbroke Science Park in Oxfordshire. The marquee was beautifully dressed and the stage lit up for our host Kirsty Leahy of Banbury Sound.
Having been finalists three years ago, we returned having grown stronger and with more of an idea of what the judges were looking for. We expanded our trading area overseas and refined our key messages to get across our company vision, values and purpose.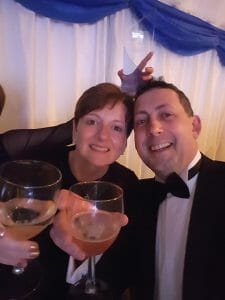 This strategy worked because we won Small Business of the Year and we were ecstatic to achieve this prestigious accolade. In presenting the award, Adrian Lockwood gave praise by commenting on how we had begun early exporting and had found a novel use for e-commerce. Oxfordshire Local Enterprise Partnership (OxLEP) who sponsored the award, was launched in 2011 and is responsible for championing and developing the Oxfordshire economy. Working with businesses, academia and the public sector, OxLEP is helping to drive economic development across the county.
We were also impressed by our fellow nominees for Business Person of the Year, Carbody Banbury who had sprayed the cars for 007 in the James Bond film Spectre and felt sure they would win as a result.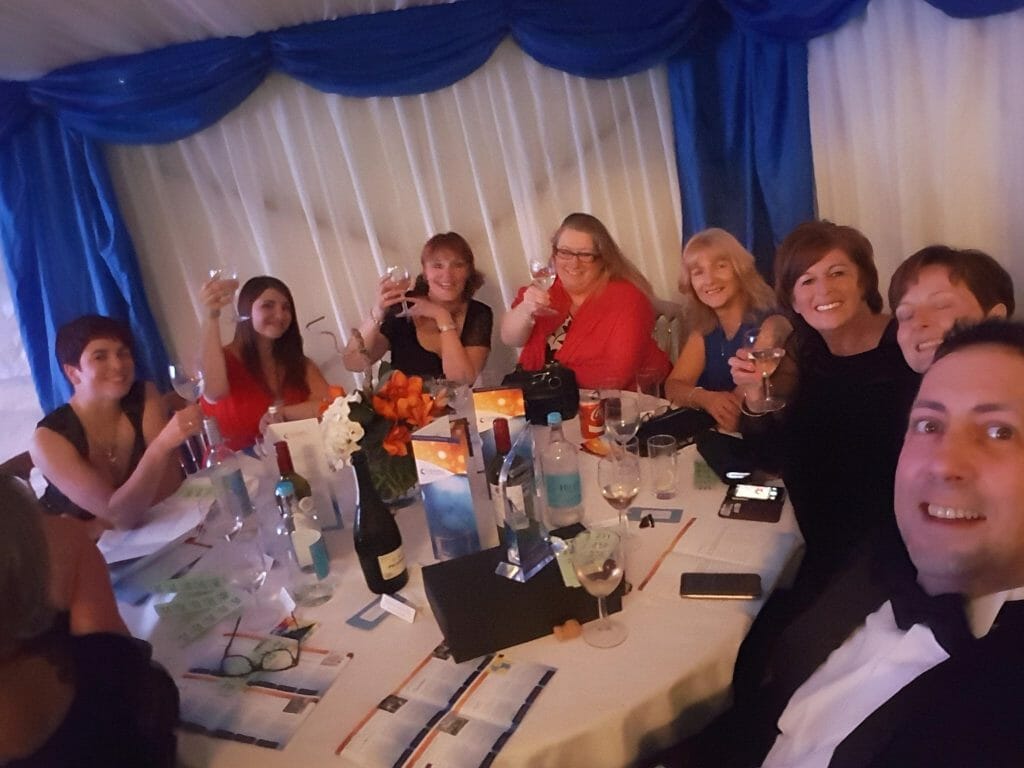 We attended the awards with our office team Julie, Kirsty, Tracy and Andrea along with Karen, Suzanne and Becky from Pick Pack Despatch who process our orders and Jody Fletcher from Chilli Promotional Products who supplies our branded merchandise. We had a lovely three course dinner and a bottle of bubbly together which made an enjoyable change from our usual day-to-day telephone and email exchanges.
Michelle Lewis from our Banbury Chamber of Commerce did a fantastic job organising the event with the sponsors and setting up the marquee with her team. We met up with a few of our local business friends and supporters;
Simon Smith from Wellers Accountants
Emily Stacey from Quercus Solicitors
Bernard Goodchild from Management Support for SME's
Dawn Gascoigne and Lindsay Aspinall from Travel Counsellors
Nina Bentley from Nina & Co
Joy and David McCarthy from Web-Right
All in all it was a great night for Oxfordshire businesses, here is a photo of all the winners.