After noticing that many of the Olympic swimmers wore mirrored lenses, we have just launched a new goggle, the Sutton Swimwear M1200. There are two colour options: grey with a silver mirrored lens; red with an amber mirrored lens. Not only is it one of the only mirrored optical goggles we have seen but it is available in one of the widest choice of powers +8.00 to -10.00.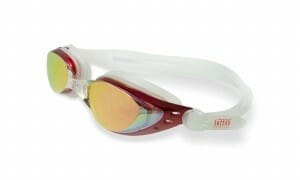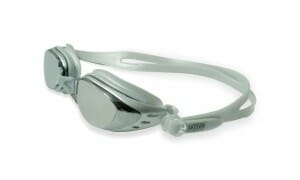 The stylish look and design will appeal to many swimmers but for those who swim outside (open-air pools, open water swimming or triathlons) we are sure the tint and mirror finish will make them an essential accessory. We can supply point of sale materials including posters, show cards, counter display stands and display heads. We can also supply DL flyers to go in optical reminder letters.
Stylish, practical and affordable, contact us for more details.