We are pleased to announce that we are taking over the distribution of the Tranquileyes range of moist heat and eye protection products.
Tranquileyes was one of the first brands that could provide warm moisture around the eyes and many happy dry eye, blepharitis and corneal erosion patients have successfully used this product. The heat is generated by either Instants or Thermoeyes beads, both of which are reusable and cost-effective.

Eyeeco's original Tranquileyes 'goggles' available in dual format with both:
BEADS which are warmed in the microwave.
INSTANTS, activated by bending it back and forth.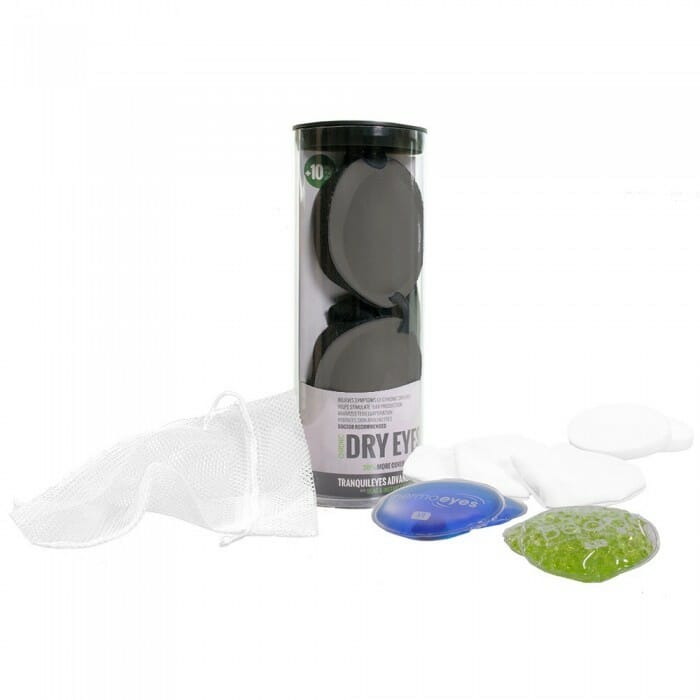 It all started when Eyeeco's founder, Suzanne Paulson, was sitting in a consumer product review and she heard about Sjögren's Syndrome, a chronic condition in which white blood cells attack and destroy the glands in the body that produce tears. Suzanne was moved by the experience of patients with the condition. She set to work, using her 15 years as a pioneer in the eye care industry to seek out a solution.
Suzanne Paulson founder of Tranquileyes talks here about the range.
If you would like to recommend this range to your patients, please contact us on 0333 700 6704 or info@butterflies-healthcare.co.uk for a price list.