Gift of Sight is the charity set up to raise funds for the pioneering eye research at Southampton Eye Unit lead by Professor Andrew Lottery.  He specialises in macular degeneration and his team are at the forefront of new technologies to help develop new treatments in the future. Other areas of research are glaucoma inherited retinal diseases such as retinitis pigmentosa and childhood conditions such as nystagmus.
During December Winchester holds a Christmas market and the town centre looks truly magical. A fundraising carol concert organised by Gift of Sight in Winchester College Chapel is dimly lit and we sponsor the purchase of pen torches with our logo on for everyone to use to read the hymn sheets. This gives an insight into how debilitating macular degeneration can be to those of us with full vision. This year's concert on the 16th December is sold out already.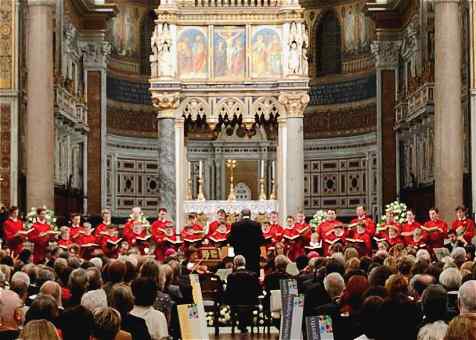 The concert includes recitals, carols, speakers and coupled with the amazing acoustics and architecture of the Chapel, the atmosphere is serene and mellifluous. An escape from the hustle and bustle outside and a chance to calm our thoughts before the upcoming festivities.
It is well supported by the people of Winchester. Some have received treatment at the eye unit and wish to show their appreciation each year. After the concert, there is a dinner attended by the organising committee, supporters and Professor Lottery himself. Here is a short video clip appeal of him showing the Eye Unit and some of the research being performed.
If you would like to make a donation, visit the Gift of Sight website here. They are always looking for fundraisers so if you fancy doing a skydive on 18th May 2014, call their office on 023 8059 9073 tell them that Viteyes sent you!